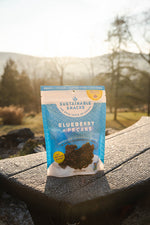 The New Year is the perfect time for a fresh start! Whereas a resolution is predicated on giving something up or incorporating an extreme healthy lifestyle change for 30 days, the notion of starting fresh presents us with endless opportunities to incorporate healthier, positive behaviors into our routines. Whether it's starting a 10 minute a day meditation practice, adding more veggies to our plates or going to bed an hour earlier, these small lifestyle adjustments amount to significant, healthy change that can be sustained over time.
Here are some ideas to support your fresh start this year:
We're wishing you all a fresh, healthy start in 2021!
- Team Sustainable Snacks