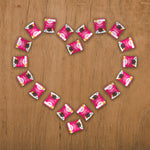 Happy day of love! At Sustainable Snacks, we believe Valentine's is a time to celebrate all love: love for oneself, love for one's partner, love for family and friends – and, of course, love for chocolate! Whether you're spending the evening watching rom-coms with your gals, or cooking a romantic dinner for two, we've created the perfect, healthful + chocolatey dessert to celebrate all forms of love!
---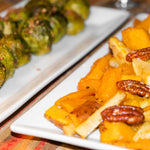 It's Thanksgiving week and, as promised, we are sharing some new recipes that we developed to celebrate the season and foster connection, despite the strange and socially distanced times. We hope you enjoy our dishes, which highlight the abundance of root vegetables and one of our favorite superfruits, cranberries, now in season.
---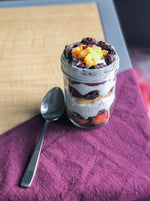 It is hard to believe that summer is drawing to a close -- yet the arrival of fall and the way the new season will unfold remains uncertain. Take a few minutes this weekend to decompress and treat yourself to our seasonal mini trifles.